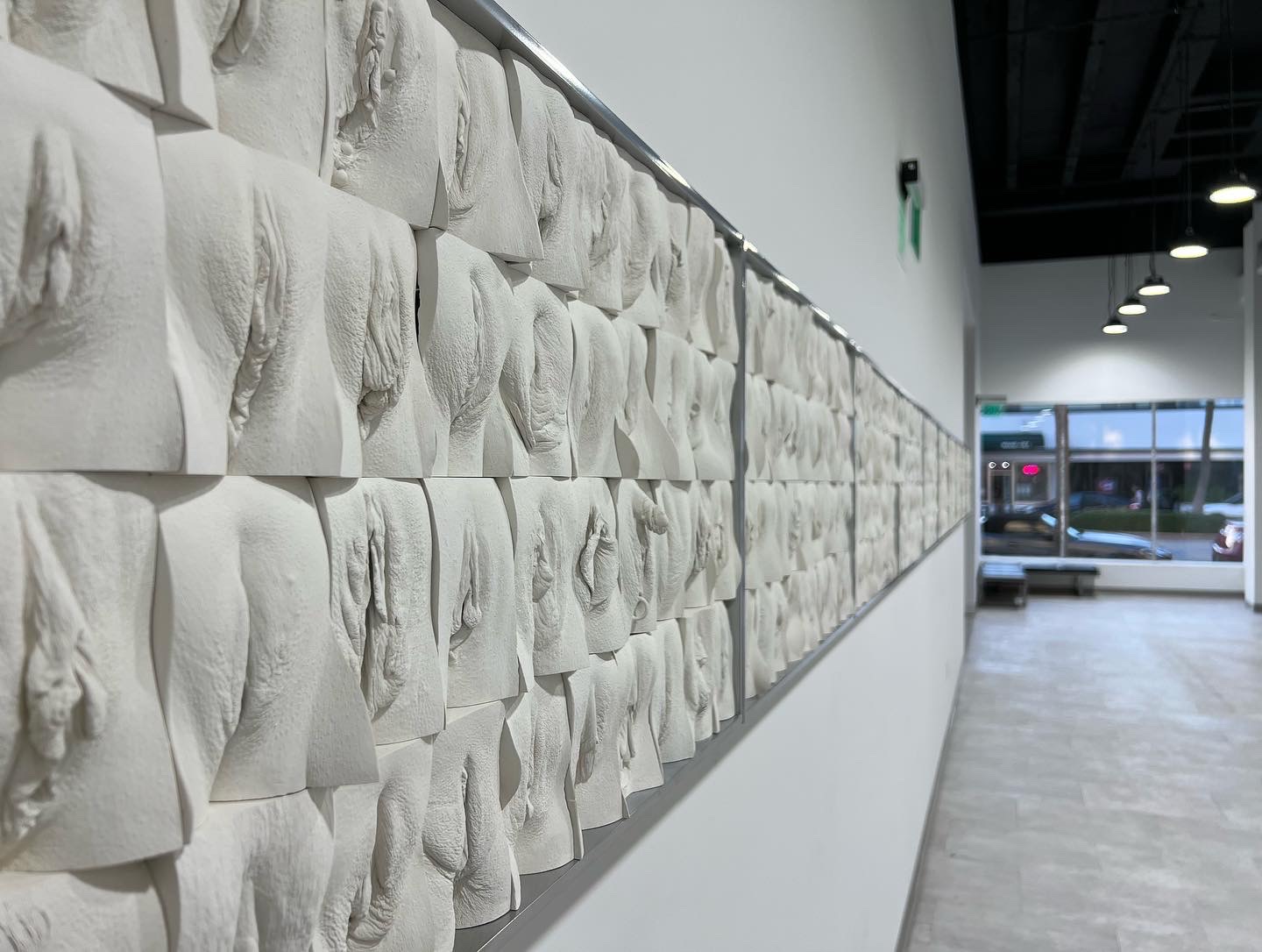 The Great Wall of Vagina is in Miami with a brand new title!
Opening in conjunction with Art Basel, Miami Beach, The Great Wall of Vagina is on show in the USA for the first time at the Wilzig Museum. The three year installation is the centrepiece of the new look building. Formerly WEAM was a highly regarded erotic art collection spanning 200o years but has now expanded to include contemporary works by exceptional international artists.
In 2012 The Hay Hill Gallery in London hosted my solo show which included the debut of The Great Wall of Vagina. It was the sensation which launched my career.
The Triennale Museum show in Milan followed that year, with the museum show in Lisbon and this Miami show bookending an incredible decade and bringing the work to an international audience.
Why the title has changed…
The original title from 2010 was at first loved by all but has since been criticised because there are no vaginas on show. Very true!
From lady garden to flower, yoni and vagina there's an alphabet of colloquialisms used for 'vulva' and I just used the most common one. I do love a pun.
Public artworks that survive the test of time, naturally become a conversation between the artist and the audience. The Great Wall of Vagina Vulva! with the exclamation point maintains the humour and the strikethrough shows how the language has evolved.